Warning!! Damage acquired !!
In the
previous post
, we have completed the kit. Now is time for it to show off with it's weapons.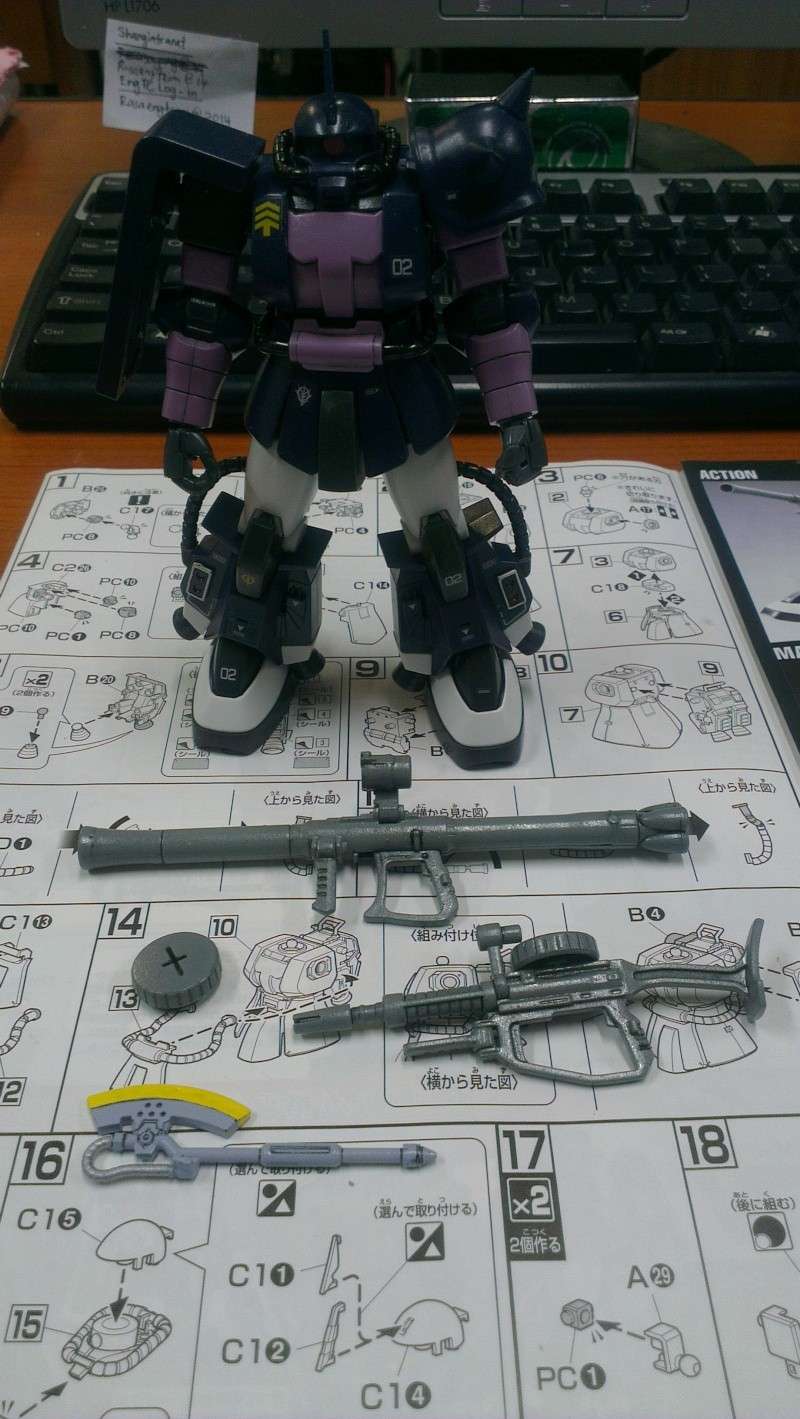 Zaku II and its armaments
There is only one way for you to make the Zaku II carry all its weapons at once. It is by attaching it all to a small holder which will then slide up the shield.
Front and back view of Zaku II with all it's weapons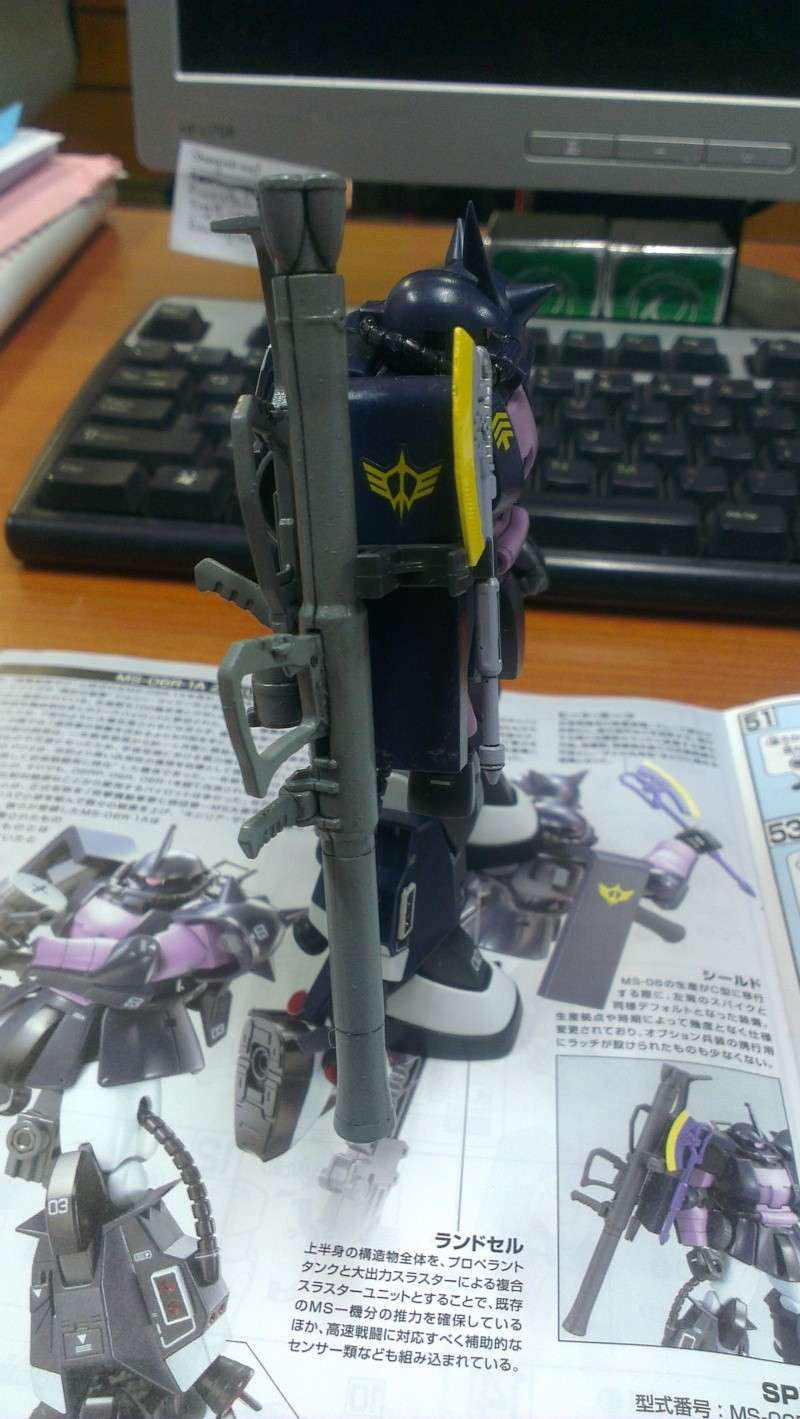 A scratch at the shield due to the weapon holder
For those who painted or top coat their kits, I wouldn't advice you to attach the weapons onto the holder which attaches to the shield. As can be seen in the above photo, you will scratch the surface of the shield when trying to put it on. It was very painful to see the scratch but I guess if you don't look hard enough, you won't notice.
The heat axe can also be attached to the side of the Zaku II. This kit is very flexible and can do all sorts of cool poses without a stand. Imagine having limitless poses with the Zaku when you have a stand.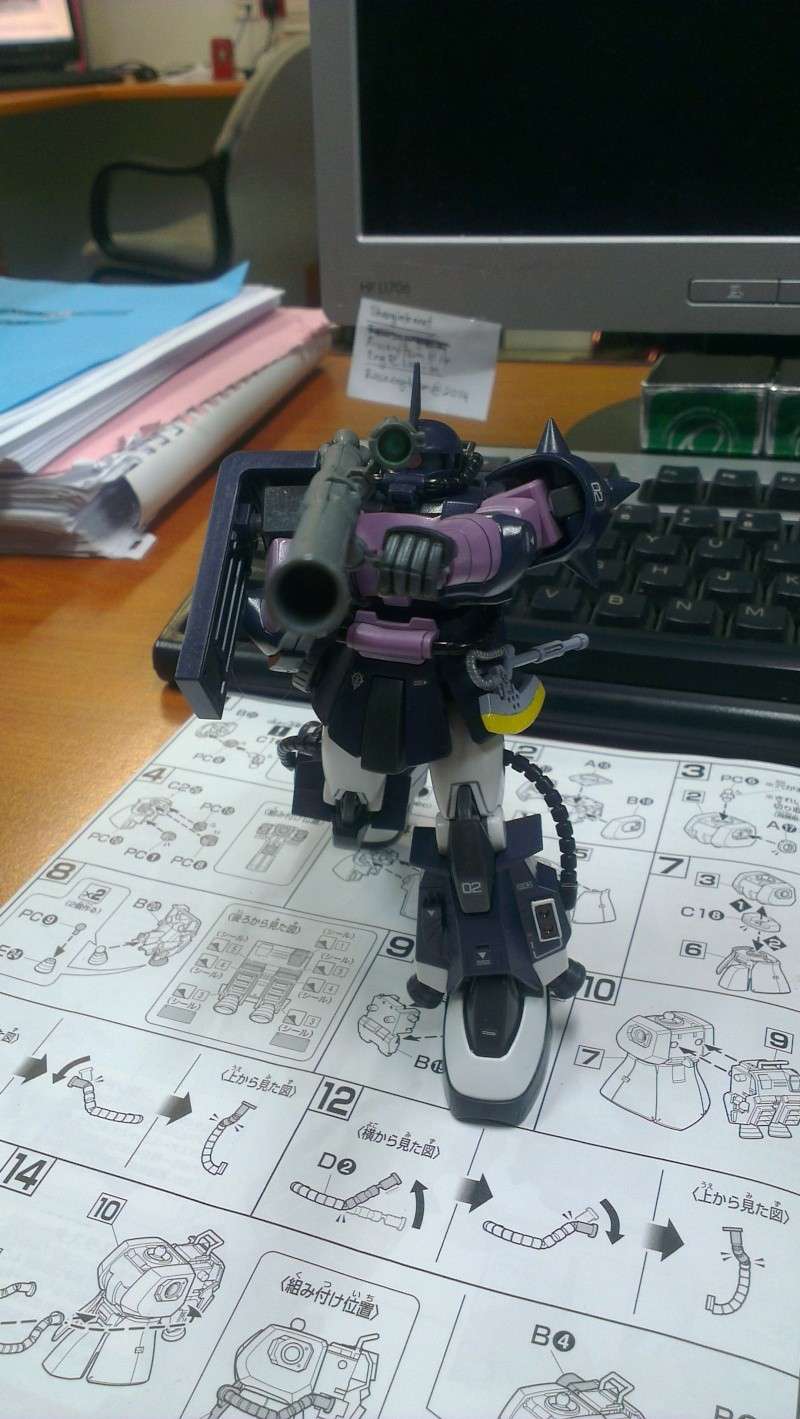 Taking aim
This is a nice kit with the hidden surprise mentioned in
WIP 3.
It is also a stable kit and I did not know why I didn't like mooneye kits before but this definitely changed my mind. I would recommend you to get this kit and enjoy building the Zaku II.
One minor complain about the Zaku are the extra hands for the weapons. The way they are moulded to hold the weapons are a bit strange. They are moulded at an angle. This limits the way you can hold and pose with the weapons. The only way I know how to use those extra hands effectively is by making the Zaku hold the guns cowboy style.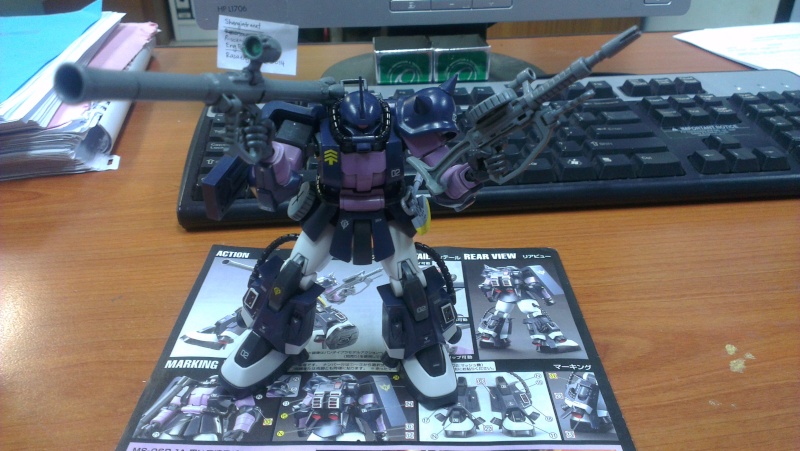 Wild wild west Zaku II
Now that this kit has been completed, it is now time to start to a new kit. I'm thinking of working on an RG. Might start building the granddaddy of all Mobile Suits: RX 78-2. Will also work with the recently acquired water slide decals and see what's the difference with the normal decals.
WIPs of the kit:
WIP 1 - Another MSV suit
WIP 2 - Paint job
WIP 3 - Not so straight forward build
WIP 4 - Fine looking MS